Within the DefiSign range are various stickers and signs offered with the AED logo. There are also stickers and signs available with various texts, such as: AED available in this building.
By using one or more of the Defi Sign AED Icons, everyone will know that you have an AED at your location.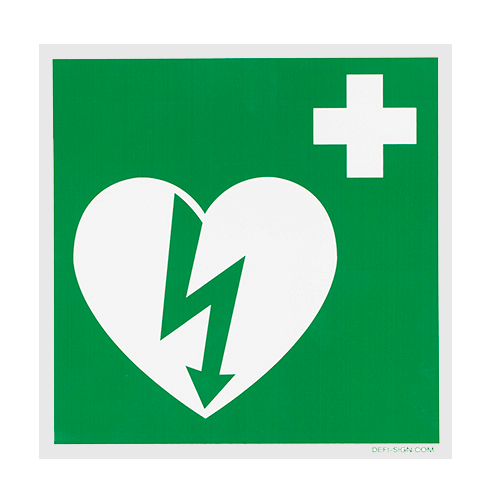 Measurements vary depending on the type of sign.